Find out more about the stories on the Keiga screen in the museum or at home with the Deshima Experience. You can even virtually put the screen in your own living room!
The Deshima Experience in the museum
Explore the Keiga screen by using your phone to search for the stories. 
The folding screen contains trigger points that link to interesting stories and facts.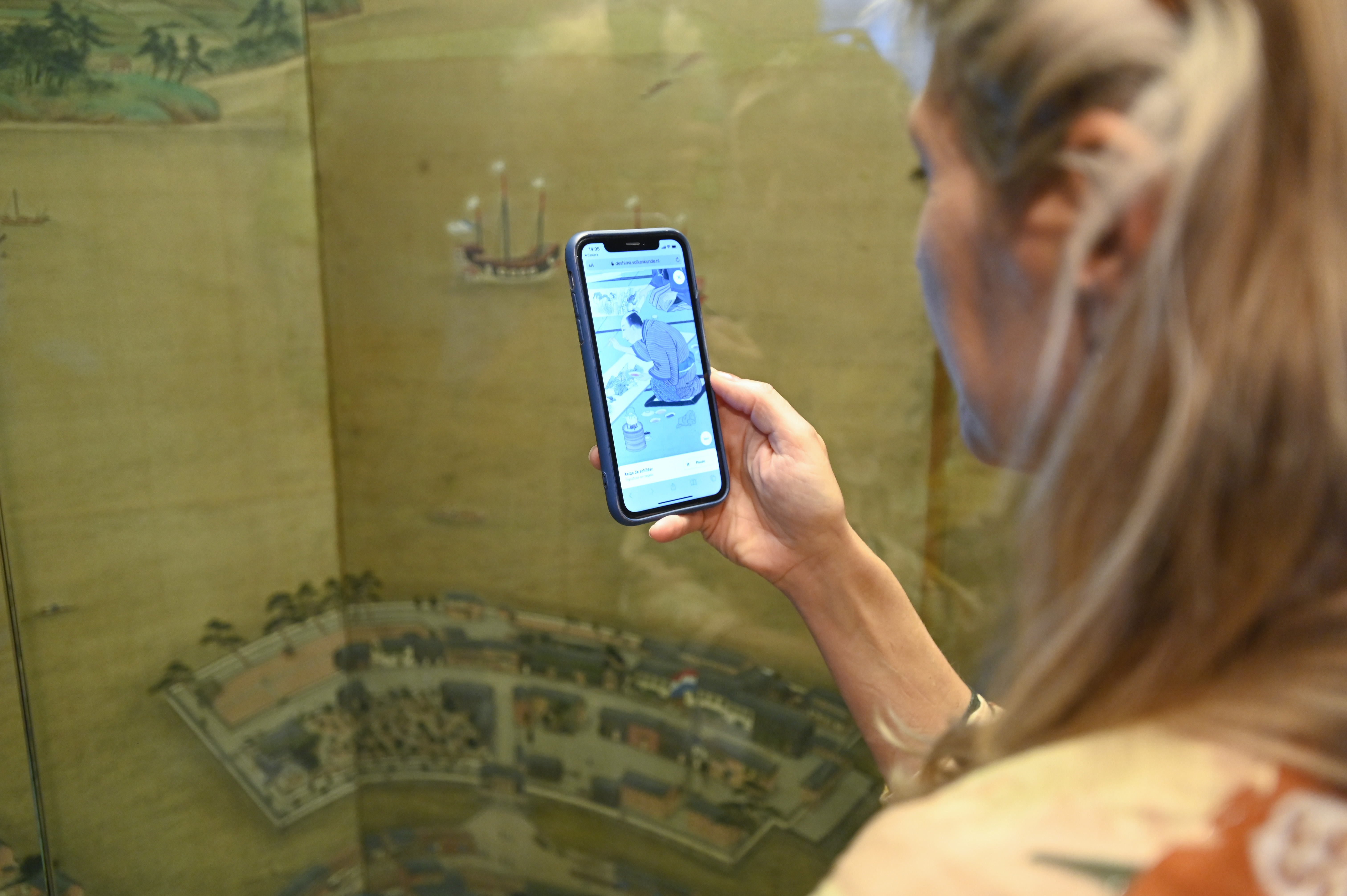 The Deshima Experience at home (and everywhere)
Experience the story behind the Keiga screen by activating the information in an ultra-high-resolution digital image.
Augmented reality technology lets you place the screen wherever you want it, life-size and in 3D.